Natsumi Okamoto portfolio site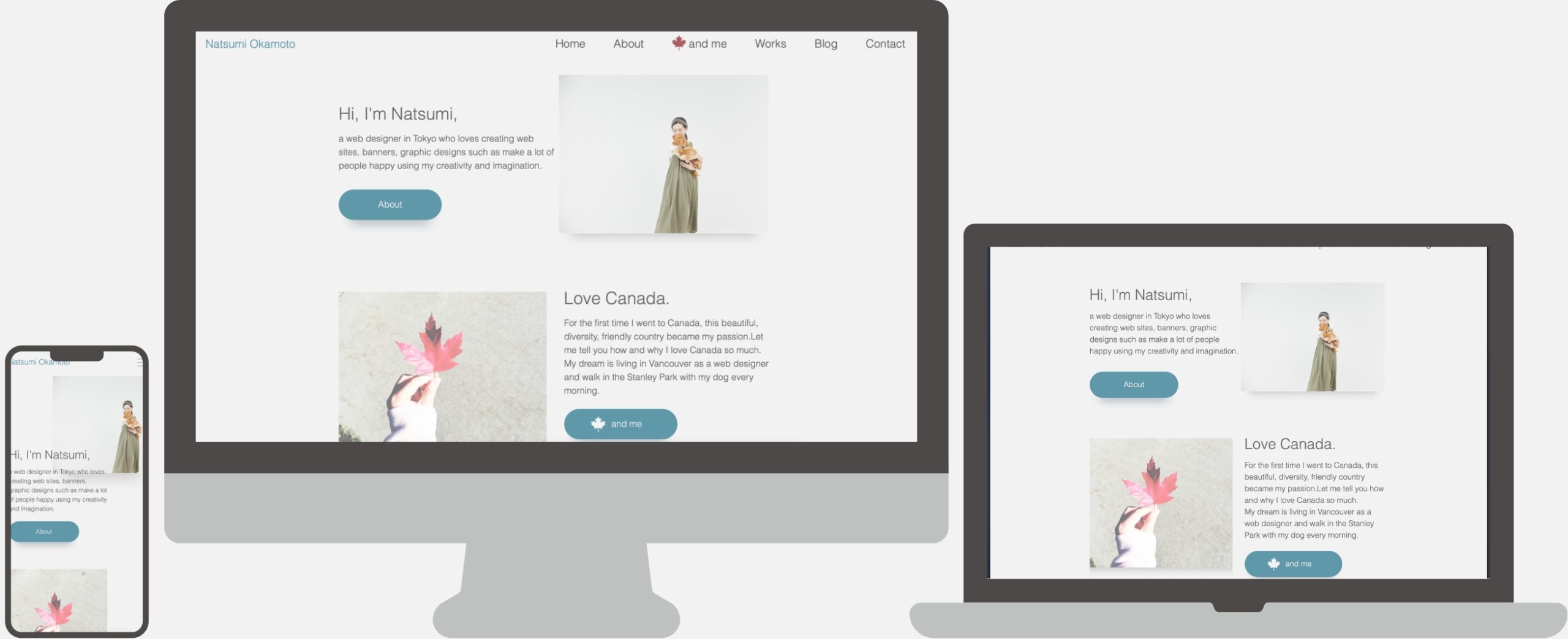 11,2022
I was in charge of
・planning
・wireframe
・design
・coding
・building CMS (WordPress)
Tools and languages
【languages】
・HTML
・CSS
・jQuery
・JS
・PHP

【CMS】
・WordPress

【design】
・Adobe Photoshop
・Adobe Illustrator
・Adobe Xd

【editor】
・panic nova
Details
This portfolio site is the compilation of my school life for one year and also it's precious website for me to go to Vancouver, Canada as a web designer.
This is not an ordinary portfolio site, it is a site that expresses how much I love Canada. When you visit it, you will understand ;-)
Of course I built WordPress CMS with my WordPress theme which I developed. I'm always updating this portfolio site when I create something!